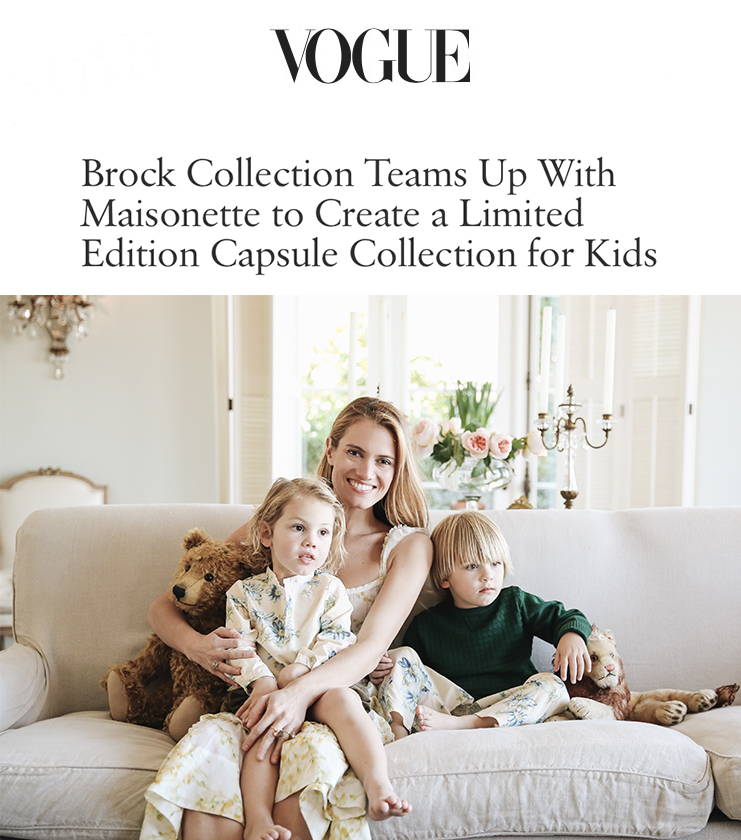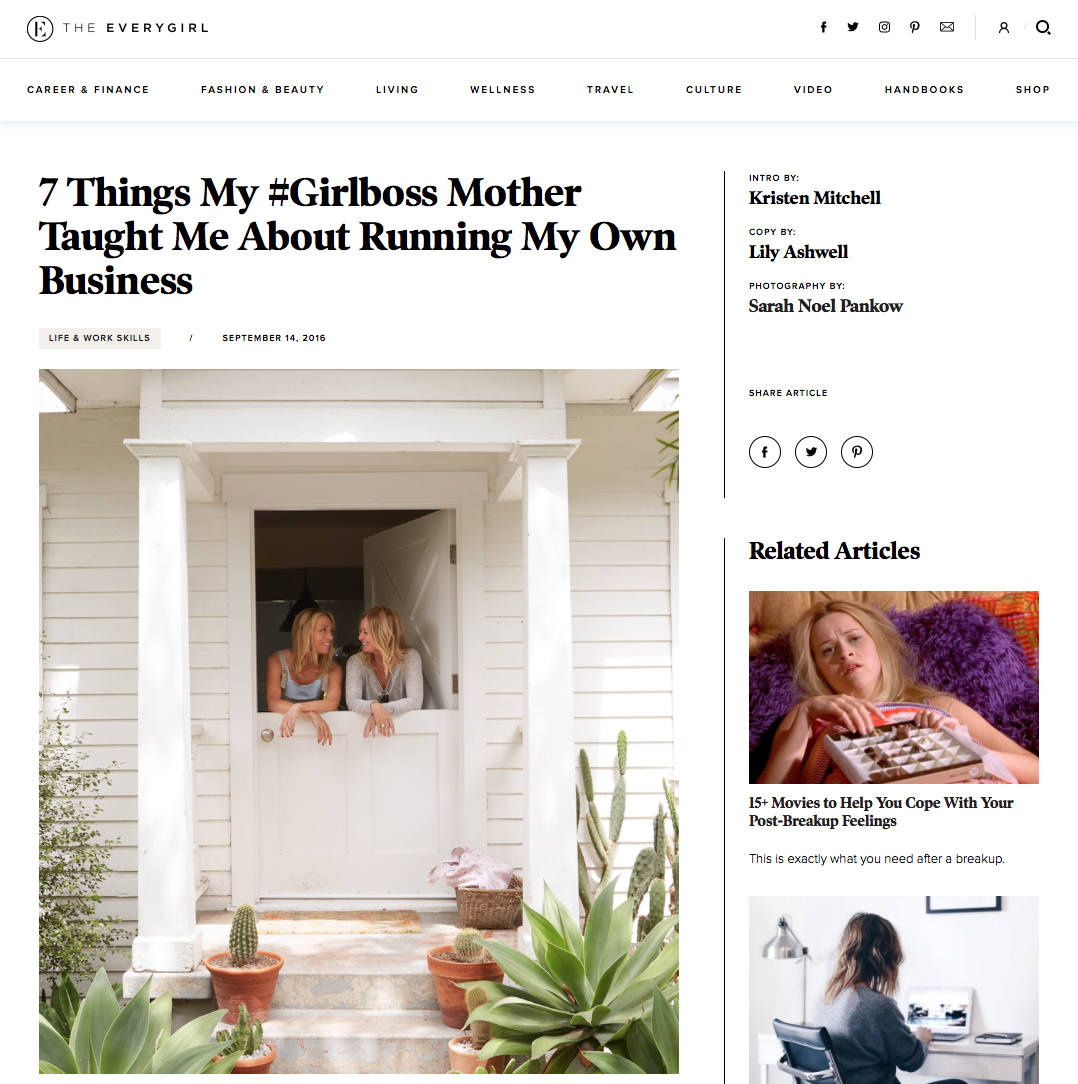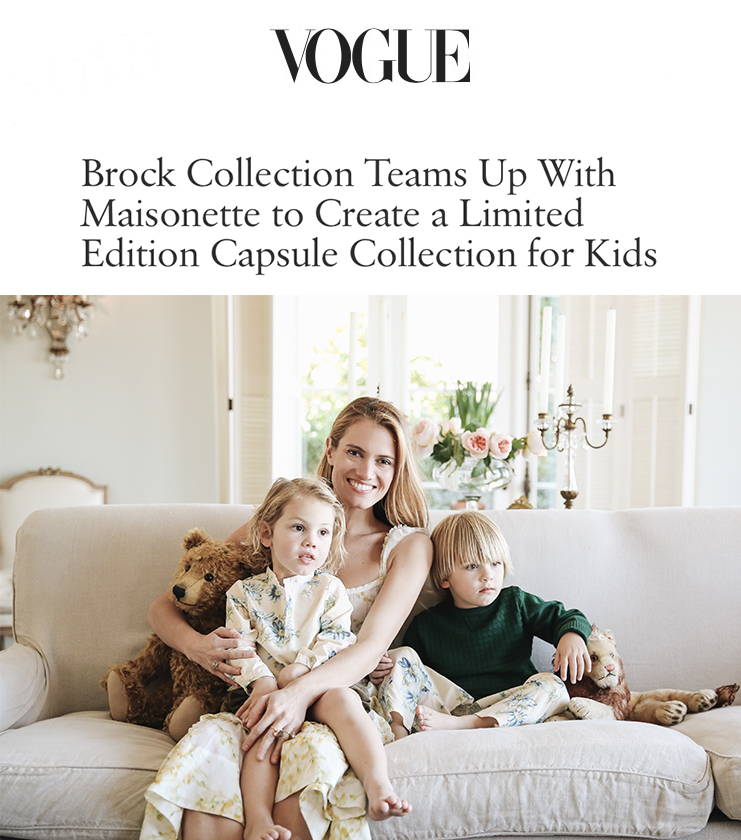 Brock Collection x Maisonette
Brock Collection teams up with Maisonette to create a limited edition capsule collection for kids.
People Magazine
Molly Sims Launches New Collection with Children's Swimwear Line Minnow - Inspired by Her Kids!
Vogue Magazine
Cynthia Cook Smith and Miles Clements's Picture-Perfect Wedding on the Island of Nantucket
Maisonette Muse
Maisonette Muse: Laura Brock of Brock Collection
Surf Collective x Tori Praver
Redefining Motherhood And What It Really Means To "Do It All"
Minnow Swim
Minnow Swim Summer 2019 Campaign
The Tidalist x Tori Praver
Redefining Motherhood And What It Really Means To "Do It All"
Adorned With Love Blog
Sneak Peak – Paper Crown Spring '17 Collection
Lauren Conrad Blog
Tripping: How To Pack For A Business Trip Like A Pro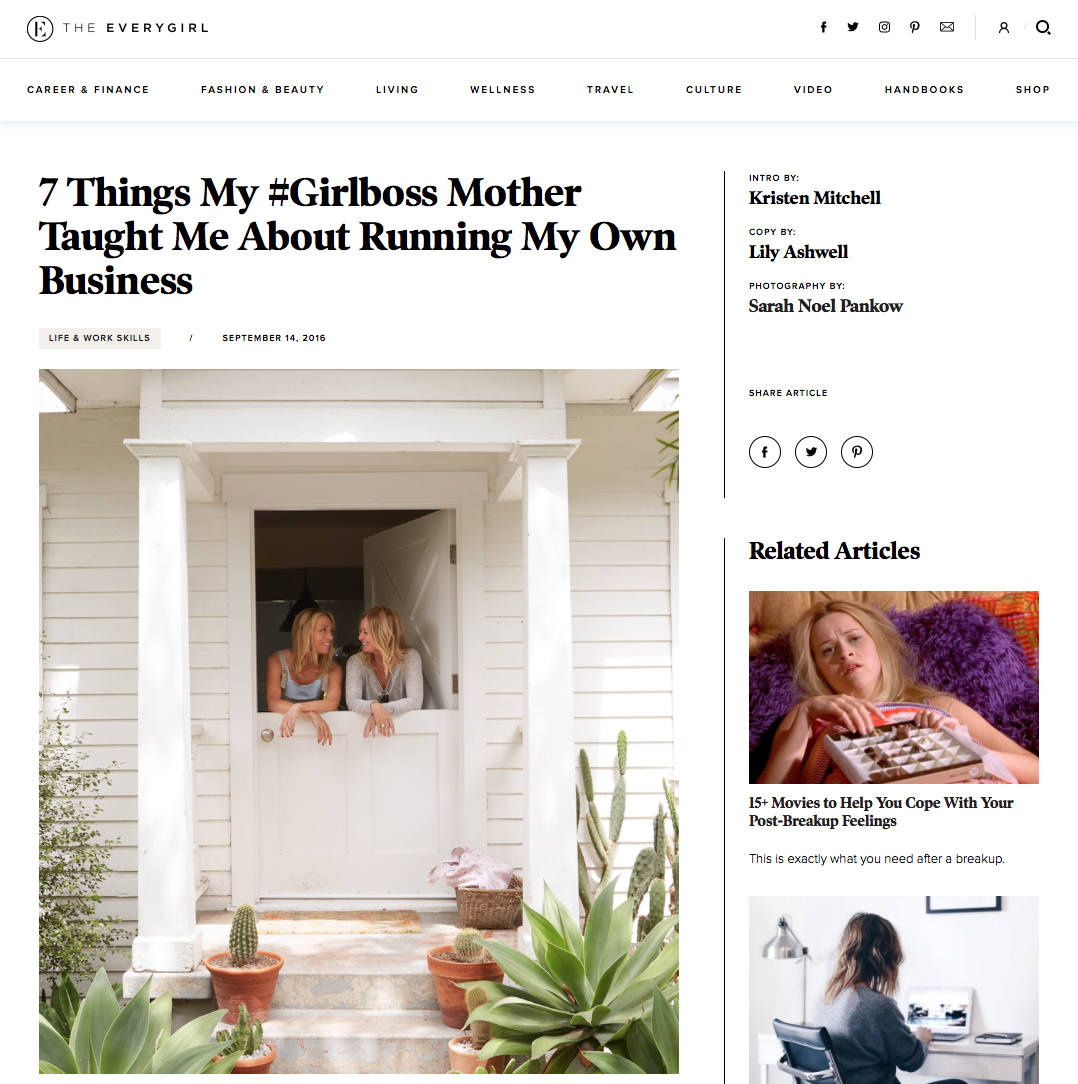 The Everygirl x Lily Ashwell
7 Things My #Girlboss Mother Taught Me About Running My Own Business
My Domaine x Rachel Ashwell
Before And After: Rachel Ashwell's Shabby Chic Malibu Trailer
Shabby Chic
All photography by Sarah Noel
The World of Shabby Chic: Beautiful Homes, My Story and Vision Book
Rachel Ashwell's 9th book and a celebratory look back at 25 years of the inspirations, the joys and tears, the life lessons, and the found treasures that have made up her journey in pioneering the now-iconic Shabby Chic aesthetic. The essence of Shabby Chic is a timeless, romantic, and charming interior filled with beautifully worn and well-loved objects, a palette of pales and pastels with captivating surprises, flowers in abundance, and the promise of enveloping comfort.